MP helps build and open a play area at Kates Hill Primary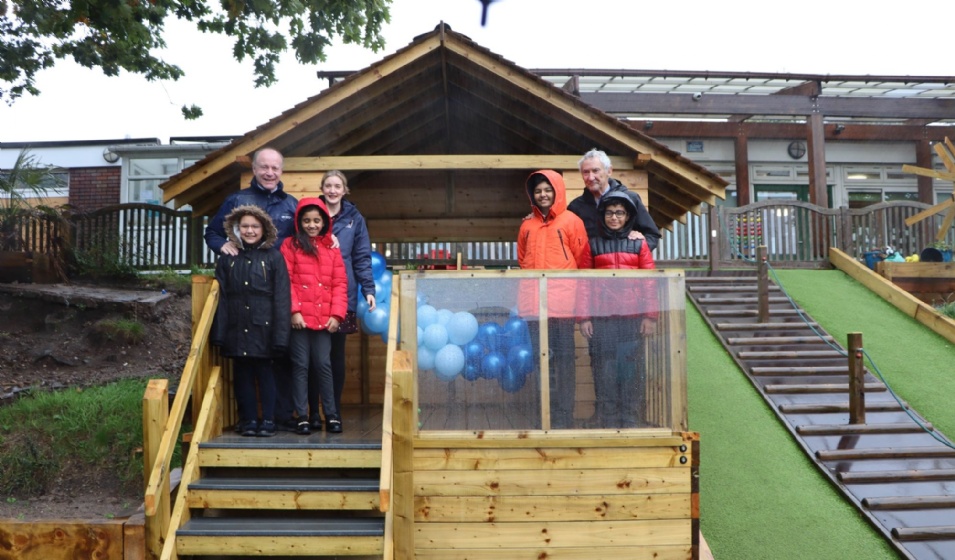 Photograph shows: Harry Hill and Sam Harradine of Hands On with Marco Longhi MP, Louise Woodhouse, Interim Headteacher and Kates Hill pupils Elini P, Sami M, Aroosh W and Hamza A.
A primary school play area that took only ten weeks to go from idea to completion at Kates Hill Primary was formally opened on Wednesday 5th October 2022 by Marco Longhi, MP for Dudley North.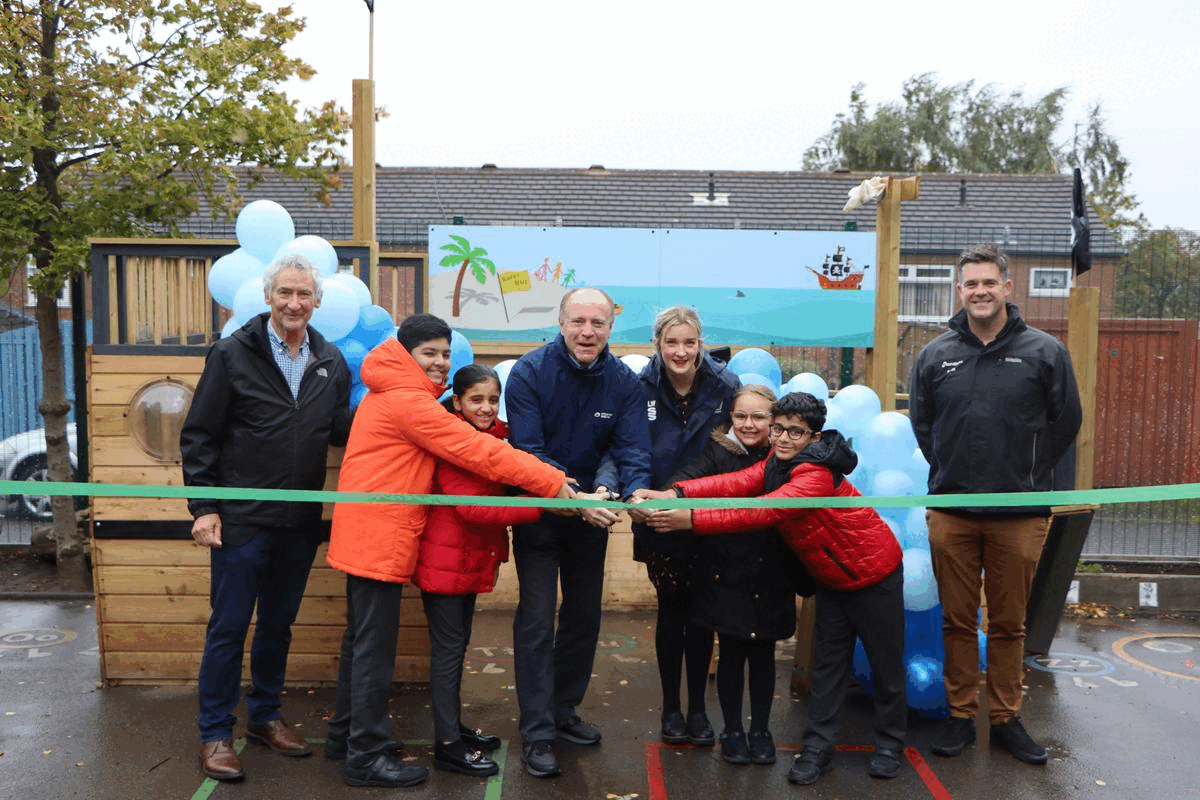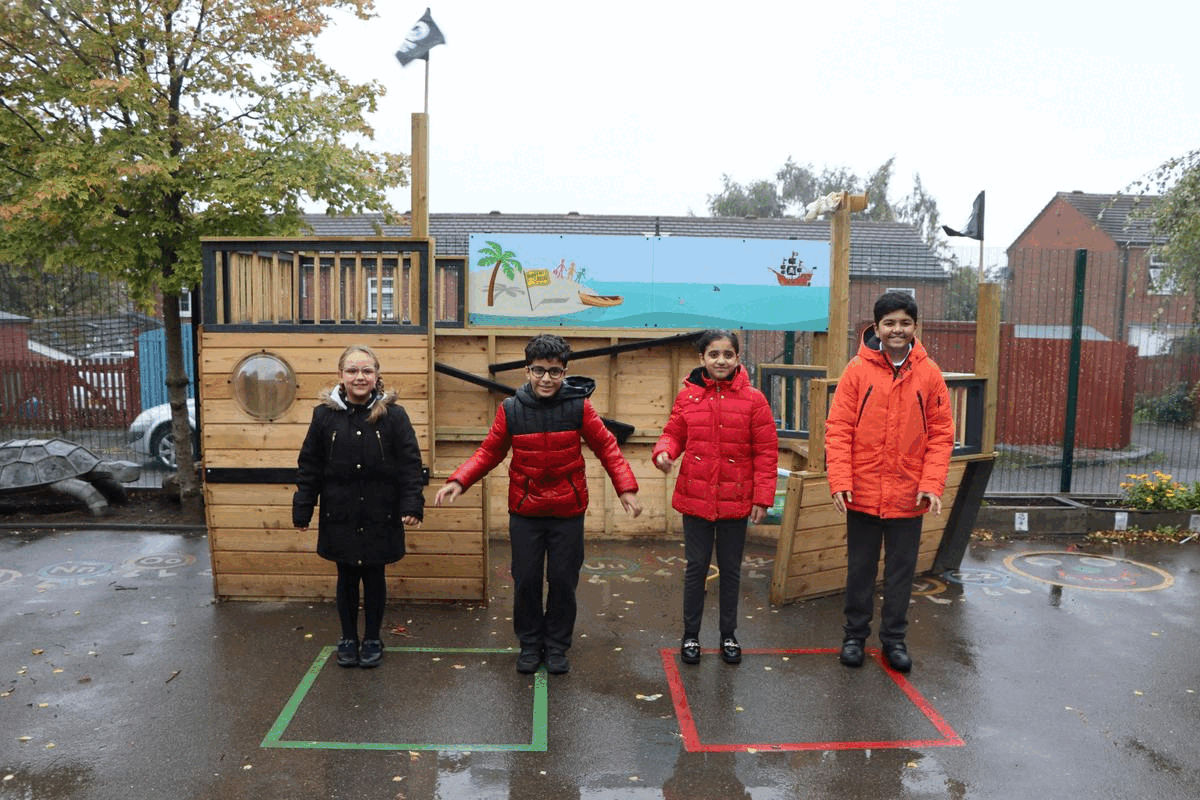 Pupils at Kates Hill Primary school braved the rain to join in with celebrating the arrival of a pirate ship, outdoor classrooms, stages, garden walls, mud kitchens and an obstacle course that is just the right size for energetic Early Years pupils.
Interim Headteacher Louise Woodhouse commented,
"When Kates Hill Primary joined Dudley Academies Trust last June, the Trust promised support in every aspect of running the school. By the time that the children returned in September, they were met with this lovely, new play area. Our thanks go to Hands On, who made this all possible, Marco Longhi and his team who pitched in on the build and Sajid Hanif, who gave a lot of his time to the project."
The project would not have been possible without the efforts of Hands On, an events company that designs and builds community projects which bring people together to help their own local communities.
Sam Harradine, who is a co-founder and joint managing director of Hands On said:
"We had done some work at Kates Hill before and built some great stuff there, so we quickly agreed to help and secured funding from Learning Technologies that we pooled with money from the Trust. Everyone is very proud of what has been achieved."
Jo Higgins, Chief Executive of Dudley Academies Trust, concluded,
"This is an exciting time for Kates Hill Primary and I can promise their learners and parents that they will see many more improvements in the school, both this year and in the years to come. Together, the school and the Trust are determined to provide a first-class education for every child who attends Kates Hill."