Values, Mission & Vision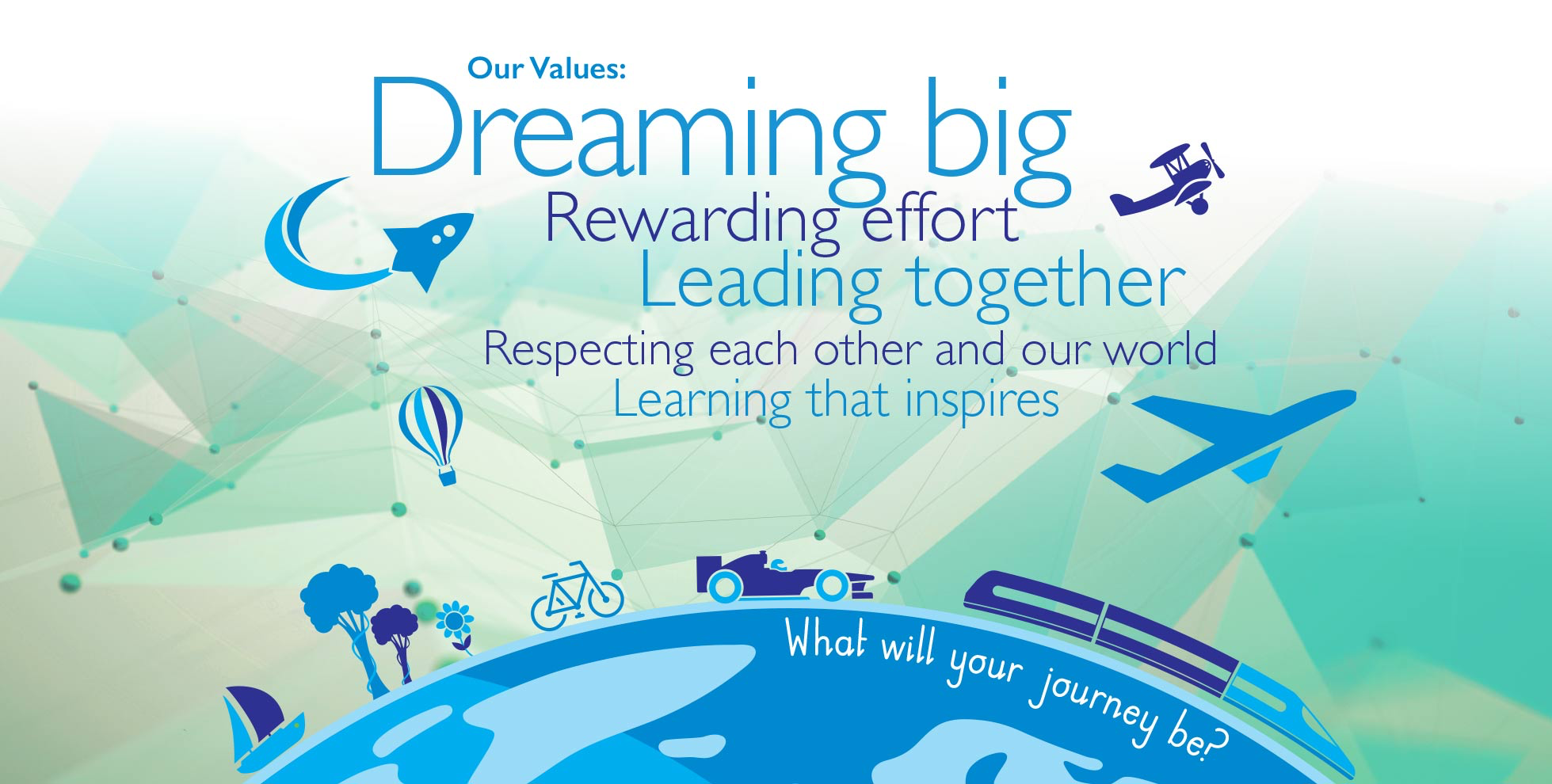 Our Mission
Working together we will develop an inspirational school which instils ambition and desire in young learners, opens their minds, widens their horizons and equips them to succeed in a challenging world.
Our School Aims
To provide a secure, happy and stimulating learning environment which everyone can be proud of and where adults and children are proud to be.
To nurture a learning community of families, governors and other partners to enrich educational opportunities.
To provide a range of opportunities and learning experiences through a highly innovative, motivating curriculum which maximises the individual's true potential, secures high achievement and challenges all.
To promote confidence and enthusiasm in all aspects of school life.
To foster positive relationships characterised by tolerance and respect for others and ourselves, evident in our actions.
To promote high standards of teaching and learning and to expect the highest levels of achievement for everyone.
To support each child to feel confident in a fast changing technological society.
To nurture an awareness of society and everyone's rights and responsibilities and to develop, in all members of our school community, the ability to make wise choices.
To encourage self-discipline and an enjoyment of learning. To help our children to become independent learners with lively, enquiring minds.
To strive to improve and be the best we can be.